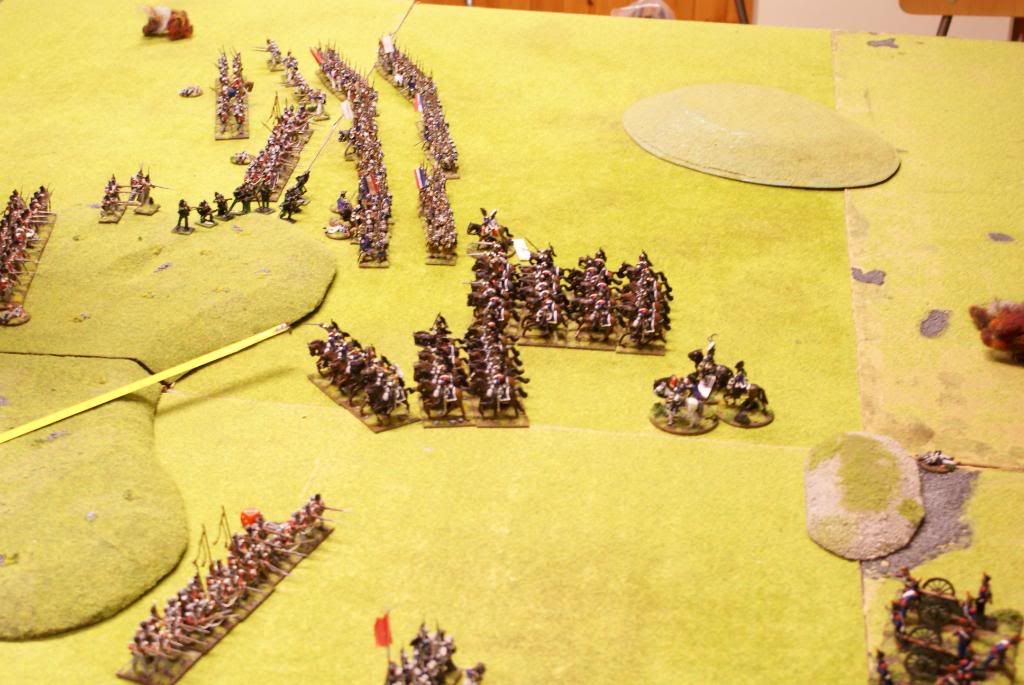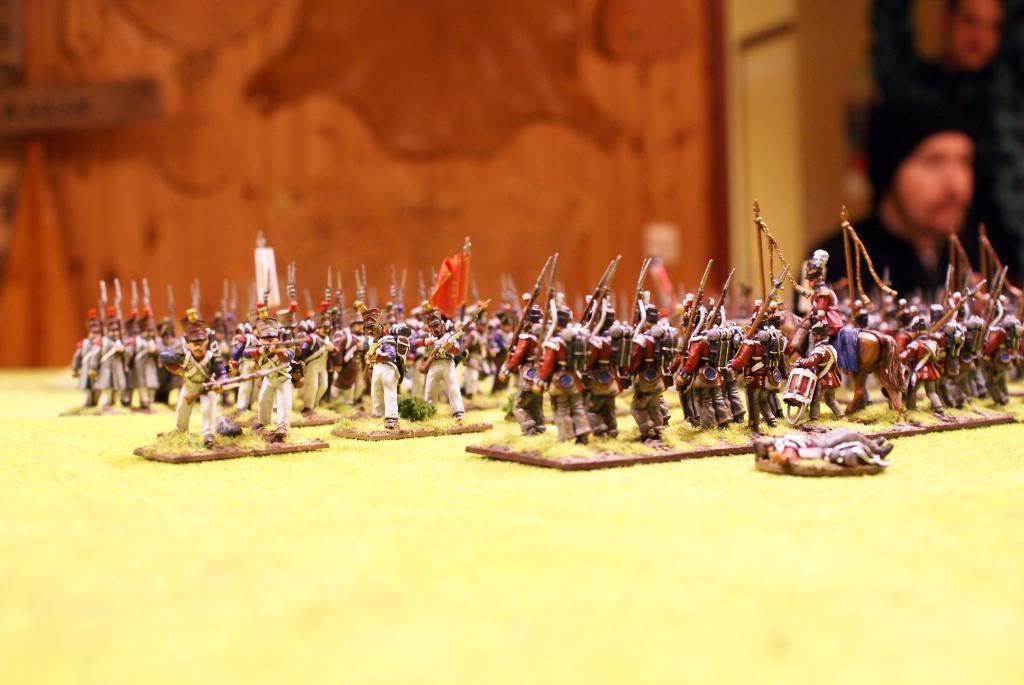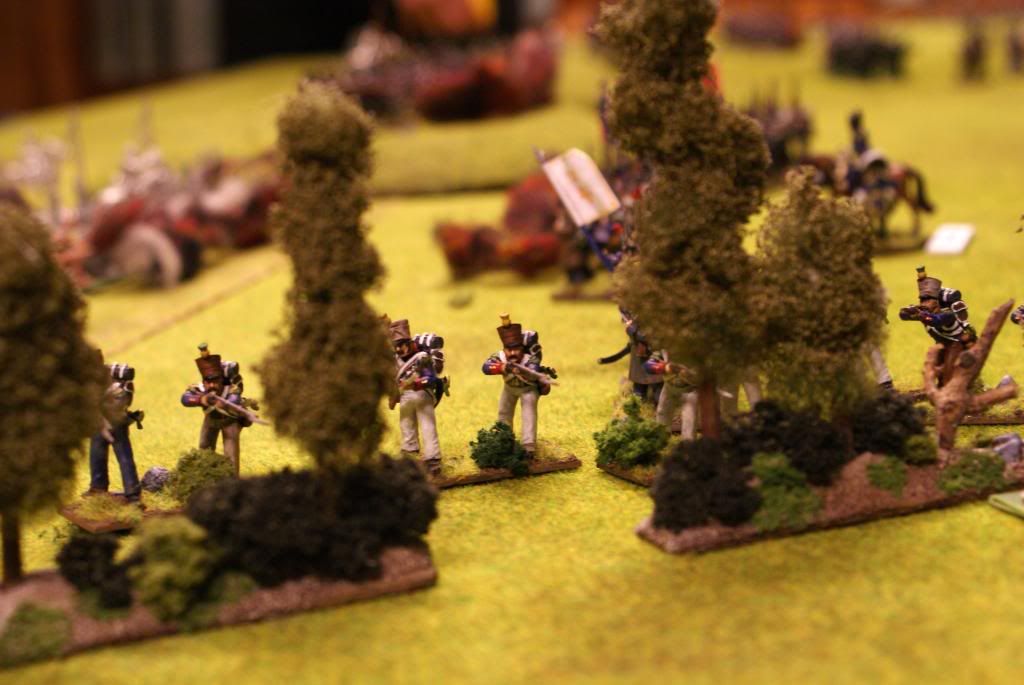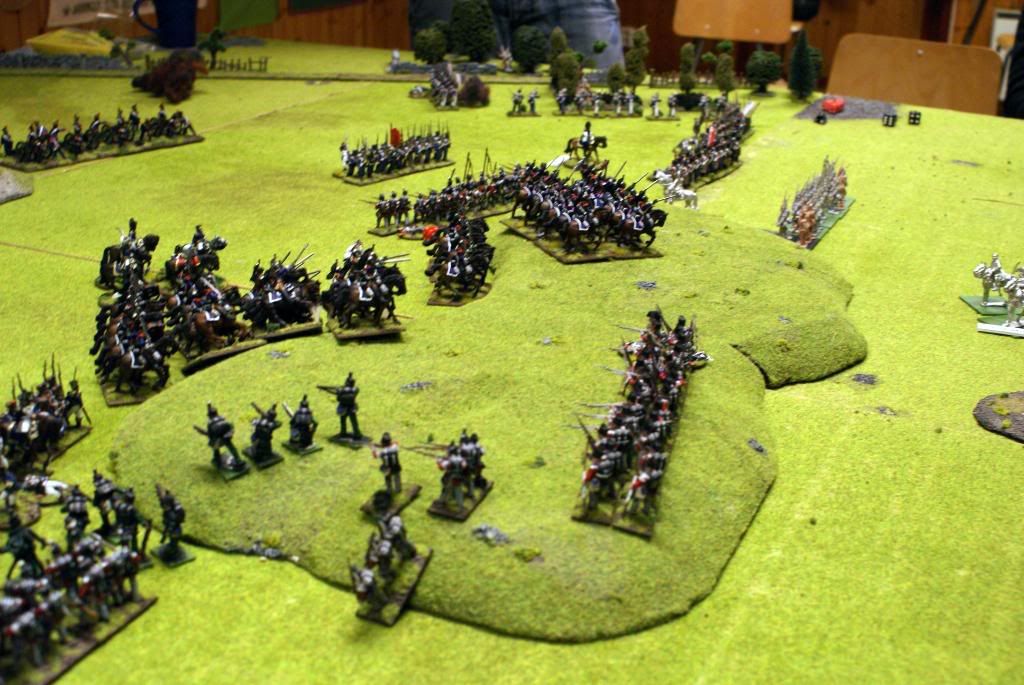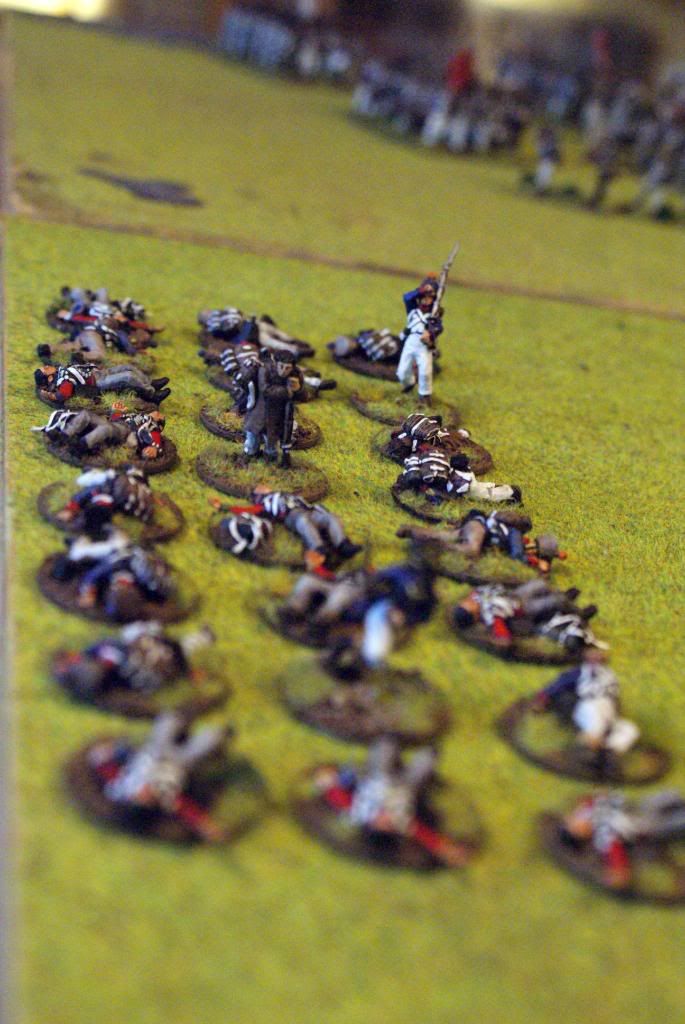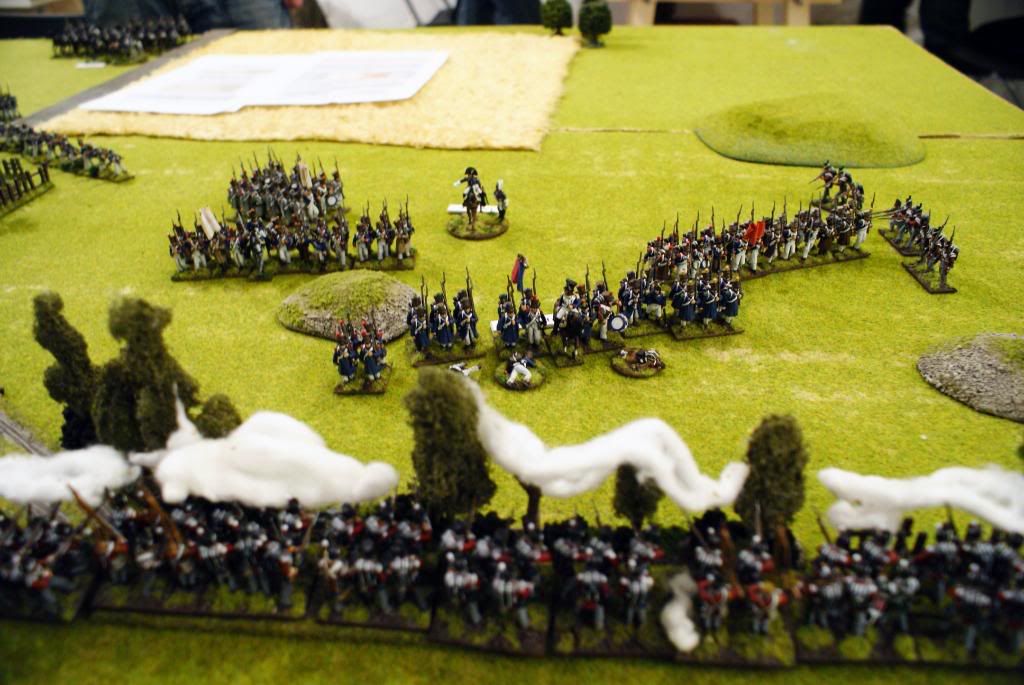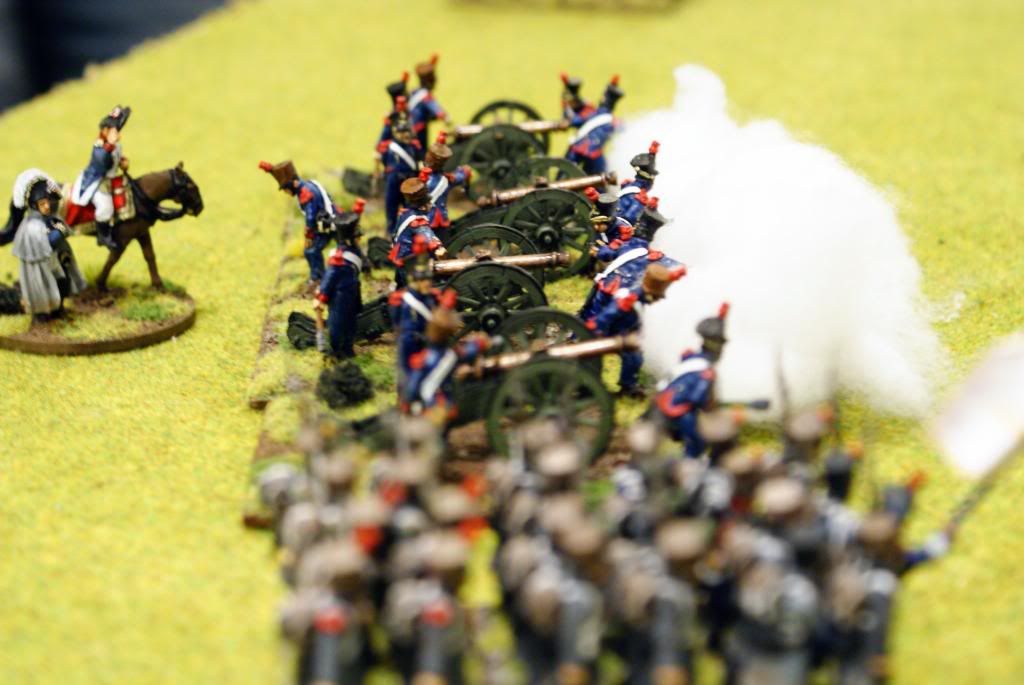 A friend of mine took some photos during a game we had the last week of December. Lucky for my because I forgot my own camera. This game was great, I commanded a force of ten infantry battalions, two cavalry regiments and one artillery battery against a force of only eight British infantry battalions, some of them elite. It was just a matter of holding on for as long as possible for the britts. Combined arms is great and hopefully soon my opponent will experience it himself.
Oh, we had a friend command one of the British brigades and he seemed to have fun and promised to participate next time, very cool!
Also a few photos from our previous battle.